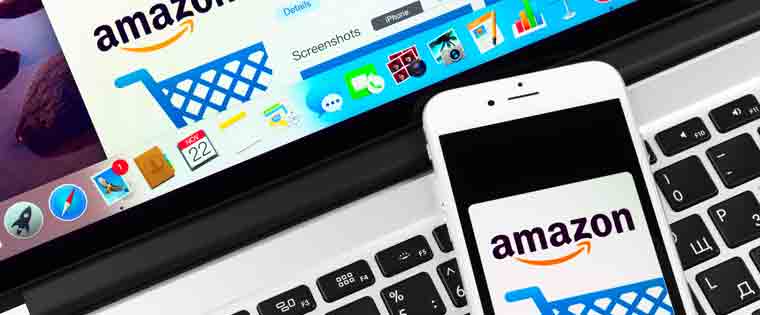 Amazon is one of the most known e-commerce companies in the world, and its logistics and supply chain model –with a customer relationship management algorithm combined with simple third party delivery systems- is the envy, challenge and (possibly) a threat for many actors in the industry. What's behind this case?
According to the site Amazon.com, the company looks to be:
"Earth's most customer-centric company where people can find and discover virtually anything they want to buy online"
It began in 1995 as a website to buy books, growing to be a multimillion dollar company. Today, Amazon.com operates retail websites and offers platforms that enable third parties to sell products, offering categories such as Books; Movies; Music; Video Games; Electronics & Computers; Home & Garden; Tools; Toys; Kids & Baby; Grocery; Health & Beauty; Clothing; Shoes & Jewelry; Health & Beauty; Sports & Outdoors; and Automotive & Industrial.
97,000 full-time and part-time employees worldwide

Over 2 million third-party sellers

In 2015, its net sales amounted to US$10bn

304 million global active customer accounts

Millions of unique, new, refurbished and used items, from books to automotive
In-house, the company serves all its clients in the United States with inventory placed in only a handful of warehouses. "Each Amazon warehouse pools demand over a large geographical area, leading to more stable forecasts and lower total inventory", Sunil Chopra and ManMohan S. Sodhi wrote for the MIT Sloan Management review. On the other hand, Amazon has a reduced number of echelons. "The retailer echelon, considered an efficient mechanism to improving supply chain dynamics, is by-passed in the information and material flow through the use of ICT", according to S.M. Disney, M.M. Naim, and A. Potter, who have studied the impact of e-business on the supply chain and underline
With its third party logistics management automation model, Amazon.com collaborates with suppliers such as ProLogis, the largest US-based global provider of integrated distribution services, with more than 1,500 distribution facilities owned throughout North America and Europe, according to academics Calin Gura, Ashok Ranchhod, and Ray Hackney. As the company works with direct mail shipping, the company uses mainly DHL services through comprehensive kits installed at Amazon sites to produce bills, invoices, and reports.
According to Business the Amazon.com Way: Secrets of the World's Most Astonishing Web Business, Rebecca Saunders claims that their central philosophy to align distribution and logistics with strategic plans.
The Company's management vision calls tot:
Reflect an understanding of customers' delivery needs

Offer both current titles and hard-to-find editions and copies through the use of wholesale suppliers and independent producers

Provide a two-day delivery time limit on most orders through the Amazon warehousing setup

Enable the customers – through EDI – to query the status of their purchases and track their shipments

Align supply and delivery to the other firm's functions such as marketing sales and customer service
Supply chain network optimization innovations
The company has grown exponentially both in their reach and their range of services. According to TechCrunch, Amazon's development process follows a structure:
Identify inefficiencies

Develop a technological solution

Scale the solution into a platform

Offer the platform as a novel solution for third-party businesses
Robotized Fulfillment Systems
Its warehouses and fulfillment centers work with robots. When ordering items online, the system works out where the item sits in the inventory and dispatches human pickers. Reporters from the BBC went to warehouses in the United Kingdom to revise
When an item is collected by hand, the picker scans it with a handheld device to ensure that the correct object has been taken.

The shelves themselves are mobile and travel on wheels to stationary pickers who simply lift off the required item.

The robot shelves then return to their place.
Direct Freight Business
There are future investments which may revolutionize the industry. A report from Bloomberg Business detailed a multiyear plan to have Amazon compete with UPS, FedEx, and Alibaba. Amazon intends to lease planes and register ocean freight booking businesses, to create a "global delivery network that controls the flow of goods from factories in China and India to customers' doorsteps," according to the publication.
According to Computer World, Amazon would be "amassing inventory from thousands of merchants around the world and then buy space on trucks, planes, and ships at reduced rates. Merchants will be able to book cargo space online or via mobile devices, creating what Amazon described as a "one click-ship for seamless international trade and shipping."
Customer Relationship Management and Information Technology are a cornerstone of this strategy, as the company records critical data of customer buyer behavior, to speed up delivery processes before people even purchase a product.
For instance, using customs procedures, with useful information to learn what products are being transported, to customize the service and raise profit with a more personalized and segmented current and prospective inventory management.
The model was patented as a:
"Method and system for anticipatory package shipping [which] would not only fill fulfillment centers, but it would help put products inside delivery trucks before purchasing. Once the purchase is confirmed, the delivery would receive an alert on the route to send these to the final destination."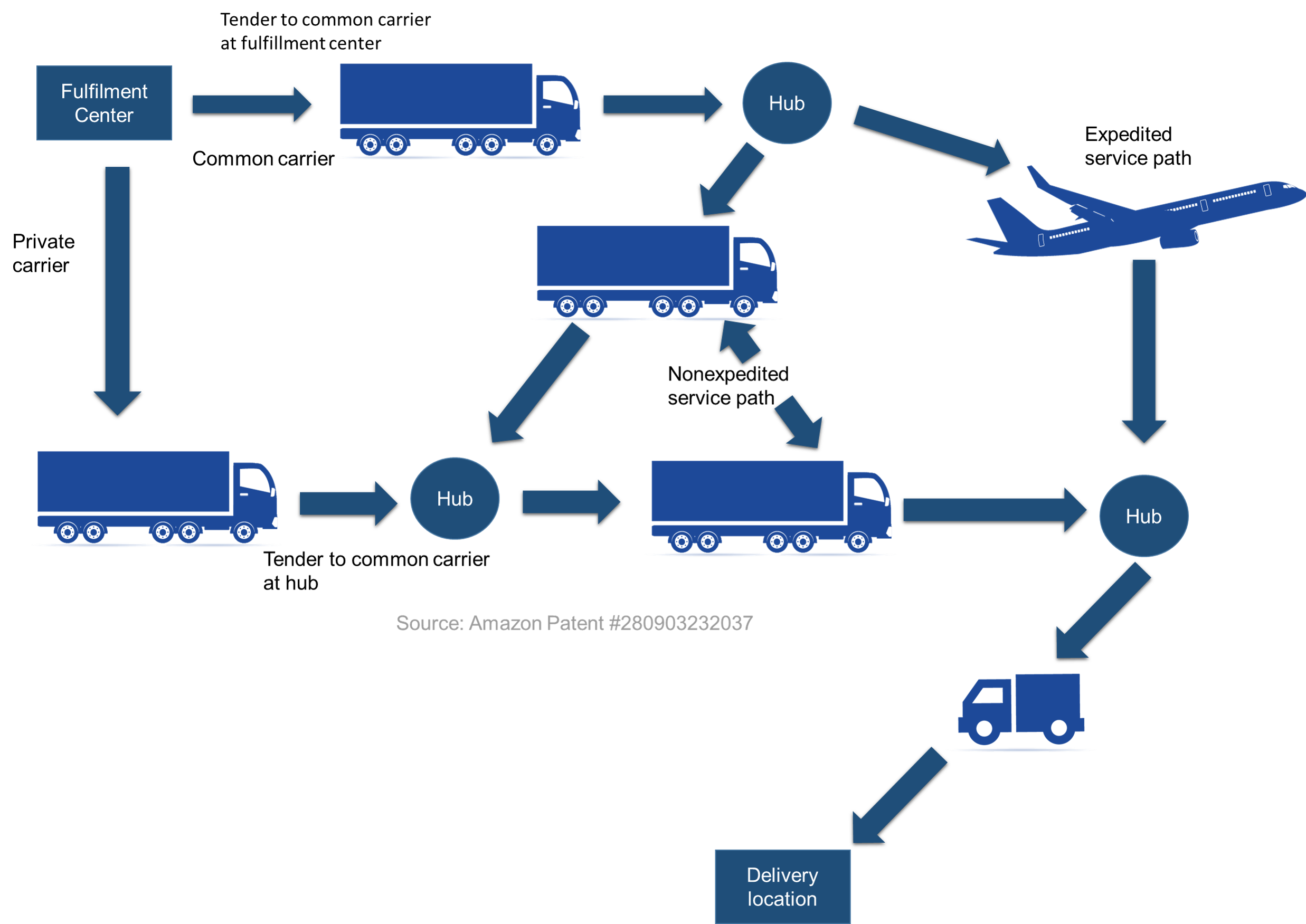 It involves:
Packaging one or more items as a package for eventual shipment to a delivery address.

Selecting a destination geographical area to which to ship the package.

Sending the package to the destination geographical area without completely specifying the delivery address at time of shipment.

Specifying the complete delivery address for the package, while it's in transit.
We want to address our customers' continuous improvement process in their supply chain, logistics and route planning strategies. Drivin will begin writing a series of case studies about best practices in the industry.
What do you think about Amazon's business model and upcoming innovations? What benchmarks do you see for your supply chain processes?
We would like your comments and suggestions.
{{cta('49ffabee-5261-4315-8974-efc8b57fcb22′,'justifycenter')}}